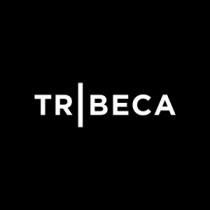 NY – Interested in a discreet New York City afternoon?  We have the perfect plan for you! TriBeCa is just off the beaten path enough that you'll feel like you're in another city when you step onto the cobblestone streets of the "Triangle below Canal Street." Home to celebrities who value their anonymity, the historic factories and warehouses from this 1800's industrial district have long since been converted to luxurious lofts, galleries and restaurants and it's the perfect place to get lost.
1. Grab your bathing suit and start your downtown adventure at Aire Ancient Baths, a candle-lit spa located in a converted 1883 textile factory inspired by the legacy of Greek, Roman and Ottoman bath houses.  The 16,000 sq. ft. space (which only allows 20 in at a time) houses 6 pools ranging in temperature from 102 -46 degrees.  There is even a salt water pool where your body is 100% buoyant.  Spend up to 90 minutes in the thermal baths enjoying water relaxation therapy until it's time for your massage.  Massages in the semi-private rooms (yes, there's someone lying right next to you) can be 2 or 4 handed and range from between 15-60 minutes.  Want to know more?  Check out this video.
2. Depending on the time of day, you may want to stop in for lunch, brunch or dinner at the TriBeCa Grand Hotel.  It's a gorgeous atrium space with tons of nooks and crannies to explore.  We could spend hours sipping tea in the Lounge or enjoying a martini in the stunning Church Bar, or if it's Sunday and the family is with you, viewing one of their Sunday Brunch Family Movies (from 11-4) in the cozy screening room.
3. You don't need to be on the celebration train to enjoy one of the 300 varieties of champagne and sparkling wine at The Bubble Lounge.  Make sure to check out their online schedule for details on Live DJ hours and other bubbly events. It's the perfect way to cap off the evening — especially since it's open until 4am on weekends. Cheers!