NY – Not many people think of New York as a golfing city. After all, it's not like you can tee off on Broadway—or can you? Truth is that it's easy to have a seriously stylish golf experience in Manhattan. You just have to know where to go!
1. Your first stop should be the Ralph Lauren flagship store on Madison Avenue.  There, the gear is sporty yet chic and will make you look like a champ, whatever your handicap may be. (If you're one of those people who get a rash anytime you go north of 14th Street, check out J.Lindeberg's SoHo location, instead, another great golfer's resource.)
2. Now that you look the part, it's time to hit the links, right? Wrong! Nobody likes swinging a club on an empty stomach, so head downtown—or just around the corner, if J.Lindeberg was your first stop—and grab a bite to eat at Alidoro. This place is real-deal Italian, and they have dozens of mouth-wateringly authentic sandwiches to choose from.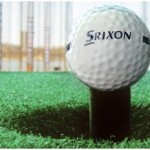 3. So you've always wanted to tee off on Broadway? Well, now you can! Drive 495 is a private club devoted to all things golf and fitness. Get some instruction to improve your game or play a full 18 holes, thanks to the club's high-tech simulators (these are the same ones used by tour professionals). What's more, you can choose from over 40 of the world's best courses—umm, Pebble Beach, anyone?
If you'd rather work on your short game, just head to Pier 25, where you'll find the city's most breathtaking mini golf course, right at the lip of the Hudson River. When the weather's warm, they stay open until 10 p.m., but call ahead, just in case.
4. Ready for the 19th hole? Then stroll over to the extremely well appointed Brandy Library. It has a super upscale clubhouse feel, and if you're not a brandy fan? Not to worry. The appetizers here are top notch and the walls are lined with spirits of all sorts, from whiskey to tequila.
For an open-air option, ride the elevator to the top floor of The James hotel. There, you'll find the swanky rooftop bar, JIMMY. (On the hotel's website, they refer to the atmosphere as "sexy social"—hmm, scandalous.) So grab yourself a seat, order something from the classically inspired cocktail menu—fight the urge to take a dip in the rooftop pool!—and drink in a view of the city that just won't quit.
So what are you waiting for? Get your golf on, NYC-style!
TDP NYC Contributor: Fran Berrick.  For more info on Fran, click here.