Part two of a two-part post by M.J. Rose, inspired by her new critically-acclaimed novel, "The Book of Lost Fragrances." Enter your email in our subscription field (top right on home page) to win a signed copy of the book and exclusive fragrance.
NY – Start part-two of my Scent-Sational Shopping Expedition ten blocks away from the last stop, at Laduree on Madison between 70th and 71st (click here to read part-one).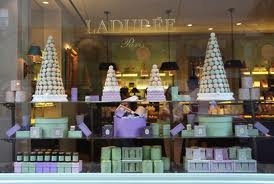 The French know perfume, they also know macaroons. And three times a week this French bakery flies in the most perfect pastel cookies from Paris.  If there's a line outside, don't despair, it moves quickly. Laduree sells fragrances too –non edible, but delicious. But stick to the cookies.
You want to save your nose for Editions de Parfums Frédéric Malle.
According to Malle, "Fragrance is the most intimate thing you can buy."  I agree. Perfume permeates your very skin, changes how you smell. And as Malle, who calls himself a perfume publisher says, "perfume is with you even in bed."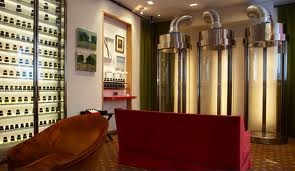 Unlike other fragrance companies, Malle who calls himself a perfume publisher, puts the designer of each of his fragrances right on the bottle, giving his author's credit.
My favorite Malle is Musc Ravaguer. With Lipstick Rose and Lys Mediterranee in a tie for second place.
Be sure to experience the "smelling column" Malle's contraption allows you to smell a perfume diffused in the air without any distractions. And then whisks that scent away and offers another.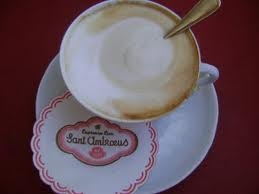 After enjoying the fragrance show, walk just five more wonderful window-shopping blocks to relax with a cup of the best cappuccino in New York at Sant Ambroeus.  A few sips and sniffs and you'll be ready to start smelling again.
Check out the beautiful Pinterest board MJ created for this project.  Also, click here for info on the book that inspired this post, "The Book of Lost Fragrances," which is the editorial pick for March on Amazon.
For further info on MJ Rose, click here.