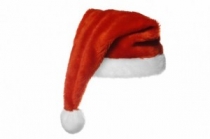 Our Holiday Express Gift Guide is all about keeping it local in the Big Apple.  We've highlighted some of our favorite things for everyone on your list and the best part is that if you're not in New York City you can order it all online!  Happy Holiday shopping!
For Her: We're obsessed with the fragrances at Bond No. 9 New York, a collection of scents that mark every New York City neighborhood with a nose of its own.  Every single one of the collection's perfumes (some of which are limited editions) are inspired by the personality of the specific downtown, midtown, or uptown New York City neighborhoods for which they are named.  Central Park South is a fresh floral with notes of jasmine and lily while Noho has an edge of creamy vanilla and patchouli.  Peruse all the neighborhood scents at any one of the five boutiques here in the city or buy online.
For Him:  There is no better place to get your man in tip-top shape than at The New York Shaving Company.  Whether you get your special guy a gift certificate to experience a professional shave (complete with barbers in crisp white coats using steamed towels) or buy him a class on how to get the closest shave — just like a pro, or treat him to any one of the all natural, locally crafted shaving products, we're sure he'll be hooked!  And the best part: three convenient locations in NYC or buy online.
For The Kids: No gift guide would be complete without a sweet treat and this NYC chocolatier is one of our favorites. Jaques Torres has been the master of chocolate (including chocolate chip cookies and hot chocolate available in the boutiques) in NYC for years.  This year we're obsessed with his chocolate champagne truffles, and the kids will love the chocolate snowmen.  All of his chocolates are locally made in a downtown chocolate factory (check out the video here) and can be purchased at any one of his five NYC boutiques or online.
For the Hostess: You can't go wrong bringing a beautiful bottle of wine to a holiday party and these private labels from the famed Morrell's Wine Bar in Rock Center are a perfect choice.  The Chardonnay is a bright, fresh white from the North Fork of Long Island and the Cabernet is a delicious fruit forward blend from California.  With both priced at around $20 a bottle you'll be invited back every year!