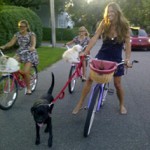 Who better to put us in a Downtown State of Mind than the original DOWNTOWN girl herself — Kelly Killoren Bensimon.   A proud single mom, Kelly is a writer, editor, equestrian, former model and star of Bravo's hit TV show, "The Real Housewives of New York."  She has become an international tastemaker sharing her favorite clothing, accessories and jewelry online at OpenSky and is an ambassador working to raise money and awareness for Feeding America and Generosity Water.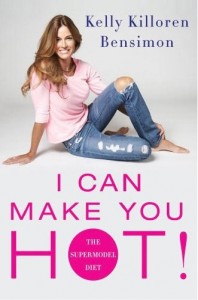 We recently had a chance to sit down with Kelly to talk to her about her new book, "I Can Make You HOT!" (translation: Healthy Options Today) and find out how living downtown helps her stay so HOT.  Here are a few of her NYC staples:
1. She exercises every day — whether it's running down Fifth Ave, riding bikes with her girls or taking a Soul Cycle class.
2. She loves to cook healthy meals (check out her book for nearly 60 of her favorite recipes) but always enjoys eating at the Nolita comfort food diner, Delicatessen.
3. She practices the Less is More Rule when it comes to accessorizing and really knows how to purge.  She's currently selling her gently worn clothes on TheRealReal.com.

4. When it comes to buying shoes, Kelly says Manolo Blahniks are a girl's best friend — check them out at Barneys.
5. Kelly supports local businesses, especially her good friend Helen Ficalora.  We're crazy for Helen's gorgeous jewelry that Kelly is currently selling on her Open Sky boutique.
Ok, are you getting HOT yet?  Dying for more ?  Enter to win a signed copy of Kelly's book by subscribing to The Downtown Project (enter your email address at top right of our home page) and learn all about Kelly's Cardinal Rules.  We'll pick a winner on Sunday, 4/29!